Note: This screenshot is from the old top-down build. Cutscenes in the current build have a slightly updated look.
This time, we're showing off what our cutscenes look like, in which the deep, complex story of Dudebro II will be furthered. We've gone with a pixel-art style, harkening back to the heady days of our youth, when 256 colors and VGA graphics were the best that dudes had to offer. Here, it's not a necessity — we just like how it looks.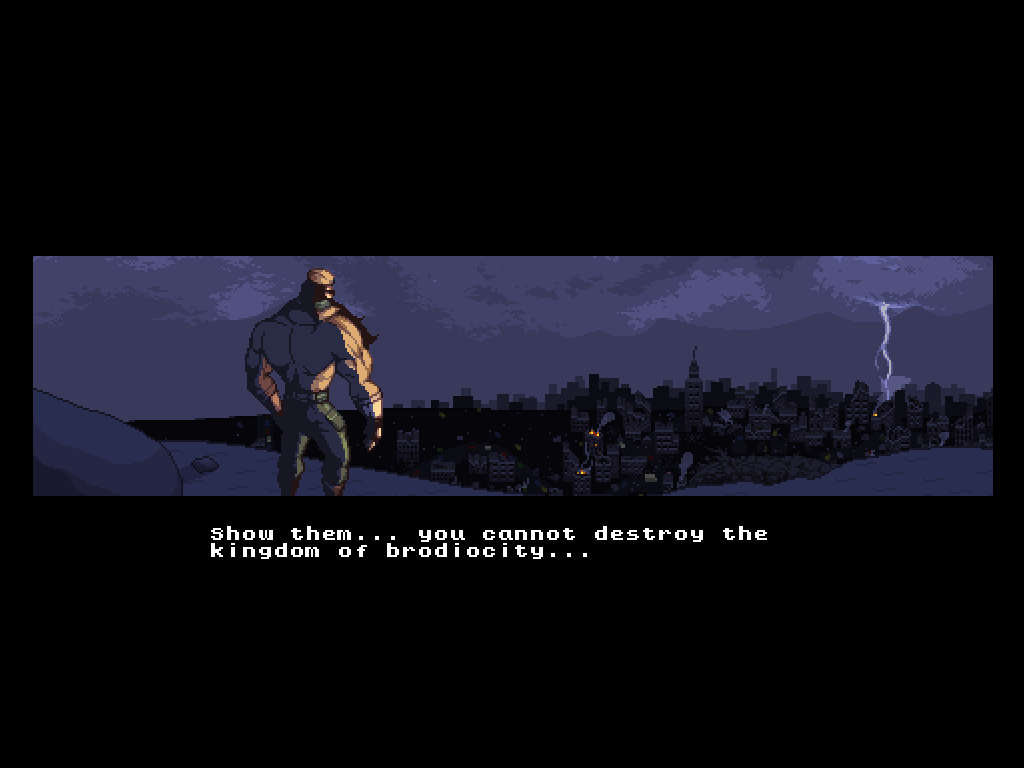 UPDATE: You can watch this very cutscene, running in real time inside any browser supporting the Unity Web Player plugin, by clicking HERE.